Posts: 1414
Joined: Thu Aug 16, 2007 3:35 pm
---
Is not even remotely possibly real.
Pokemon is, and always will be, marketed with children acknowledged as the greatest sales factor. Creating a movie where a main character is holding a gun to her head would ruin that.
On top of that, the CGI is bad, the outfits clash with their "realistic" setting, the actors are all unknown- all things typical of a fan made production, not something Nintendo could possibly churn out if they ever considered the idea.
http://www.shogungamer.com/news/live-ac ... -exclusive
This post gives away a lot too.
Code: Select all

Top Hat says
the hair is too well groomed
i say this as a rin expert

http://pastebin.com/FtUZjRyM
http://i.imgur.com/yU1Jw.png
Brock Level
Posts: 10026
Joined: Wed Aug 15, 2007 10:29 pm
Location: Pretty places.
Platinum FC: 1634-2226-2194
SSBB FC: 0645-5458-4397
HeartGold FC: 3094-9280-0631
White FC: 2837-9485-5030
3DS FC: 0516-7274-0788
---
[That's good news. I noticed the bad CGI myself.]

[Here's the question though: assuming it IS a fanmade production...do you want to see it?]
Posts: 1414
Joined: Thu Aug 16, 2007 3:35 pm
---
I'd see it regardless but it still makes me upset that people actually thought it was real.
Posts: 262
Joined: Mon Aug 09, 2010 4:08 am
Location: California
White FC: 4255-2998-3455
---
http://www.youtube.com/watch?v=sDX1m0Y2Vkg
Better trailer
For a fake fan-film, I would actually love to see how the story unfolds. It's unbelievable how authentic the trailer itself looks. The CGI is less than stellar, but the amount of detail that Squirtle has is outstanding for the low budget.
Highlights:
Meowth with an AK47
News Reel (Check the bottom)
Squirtle, because he's awesome.
Pole dancer Jigglypuff.
Funny thing. I can't stand pikachu, but seeing him get beat up...kinda destroyed my soul a bit.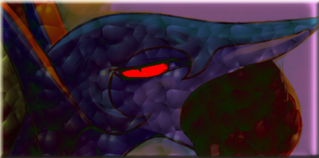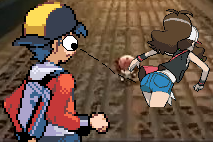 Posts: 177
Joined: Sat Sep 18, 2010 9:56 pm
Location: yeah...no
---
A+

Seriously too bad they won't be doing anymore with this...
Flareon is the PS3 of Pokémon: it ain't got shit.
~ Top
Brock Level
Posts: 7281
Joined: Wed Aug 15, 2007 2:00 am
Location: TX 4 LYF
Platinum FC: 1634 0051 3444
White FC: 3825 8255 2193
---
---
Who is online
Users browsing this forum: No registered users and 1 guest